If you want to take the classic picture postcard of Florence you must go to Piazzale Michelangelo. From here you can enjoy one of the best panoramic views of Florence for free.
Every year thousands of tourists come to the square to admire the city from above.
In the square, you can appreciate one of the three copies of Michelangelo's David in Florence (this is in bronze) and stop at some restaurants and bars where you can buy an ice cream or something to eat.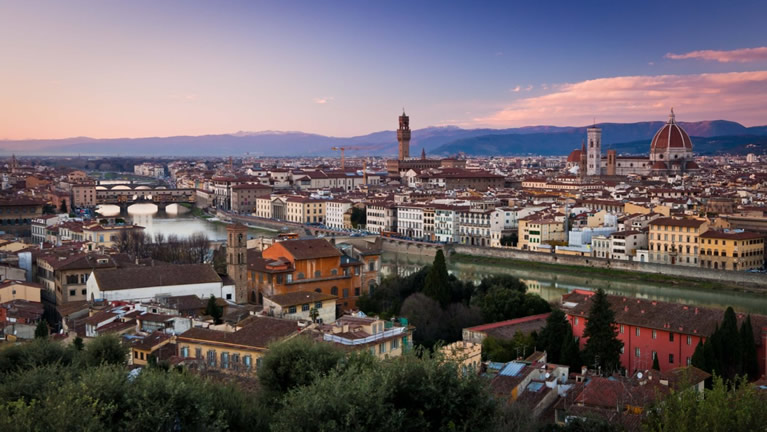 How to reach the square
Piazzale Michelangelo is easily accessible by public transport using the bus lines 12 and 13, which stop in the square or from Piazza Poggi climbing the monumental staircases called "Rampe del Poggi".
Tip: the ideal time to take beautiful pictures is around noon when you will find the best light and you will not have the sun in front.
You may also be interested in